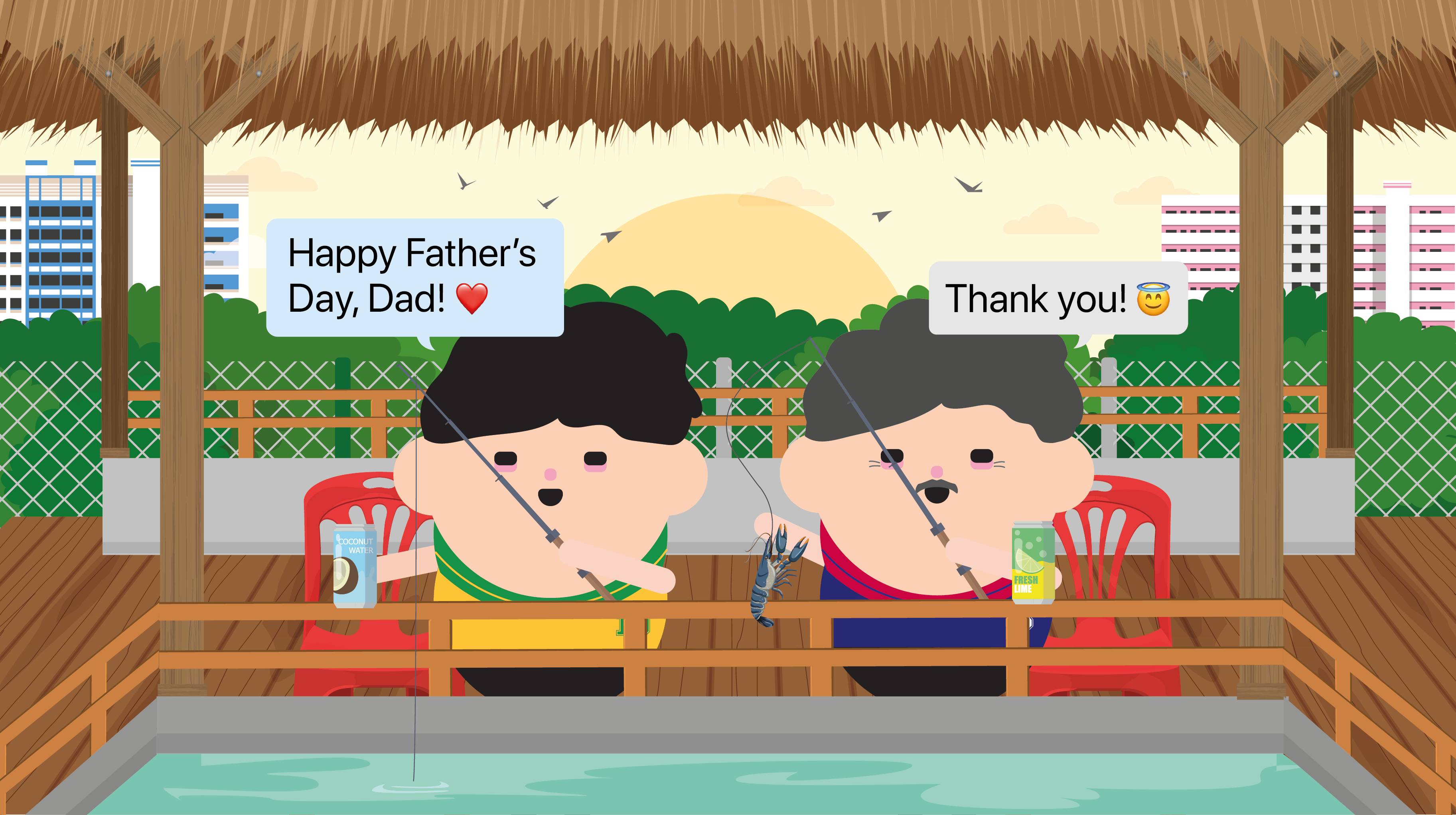 Father's Day is the perfect opportunity to show appreciation for the remarkable dads in our lives. Let's go beyond traditional gifts this year and make this celebration truly unforgettable. In this blog post, we'll explore a variety of unique experiences and meaningful gifts that both you and your dad will love.
1. Buffet Indulgence
Treat your dad to a lavish buffet experience at one of Singapore's renowned hotels or restaurants. Let him indulge in a wide array of delectable cuisines, including international favorites, local delights, and mouthwatering desserts. Be sure to secure your reservations early to avoid disappointment!
After indulging in the buffet and experiencing the inevitable food coma, why not enjoy a comfortable ride home with our RydeXL cashback promotion? For this special weekend only, book a 6-seater RydeXL and receive 110% Cashback on your second RydeXL trip. Not only will you enjoy the extra legroom, but you'll also be saving big!
2. Prawning Adventure
Plan a fun-filled prawning adventure for your dad. Take him to a prawning farm where he can try his hand at catching freshwater prawns, enjoy the thrill of the chase, and savor a delicious barbeque feast with the freshly caught prawns.
3. Coffee Subscription
Elevate your dad's coffee game with a Hook Coffee subscription, offering a daily brew experience delivered straight to his doorstep. With a wide selection of premium, freshly roasted beans sourced from around the world, your dad can enjoy a variety of flavors and discover new coffee profiles. Each month, he'll receive a curated selection of beans, along with brewing tips and notes to help him explore the intricate nuances of each cup. This gift option provides an ongoing treat for your dad, reminding him of your love and appreciation with every sip.
4. Meaningful Timepiece
Make Father's Day truly special with a Boldr timepiece, a gift that combines style and functionality. Boldr offers a range of watches designed for the adventurous and bold at heart. Whether your dad prefers classic designs or sports-inspired timepieces, there's a Boldr watch to suit his taste. With their durable construction and precise movements, these watches will accompany him on all of life's adventures, serving as a constant reminder of your love and appreciation.
Whether it's embarking on thrilling adventures or curating personalized gifts, our gestures of love and appreciation will leave an indelible mark on our dads' hearts. Let's seize this opportunity to create a Father's Day celebration that he will cherish forever.
To join as a Ryde+ member or claim the above Ryde+ perks and exclusive discounts, just head to "Additional Perks" under Ryde+ in the Ryde app for more information.