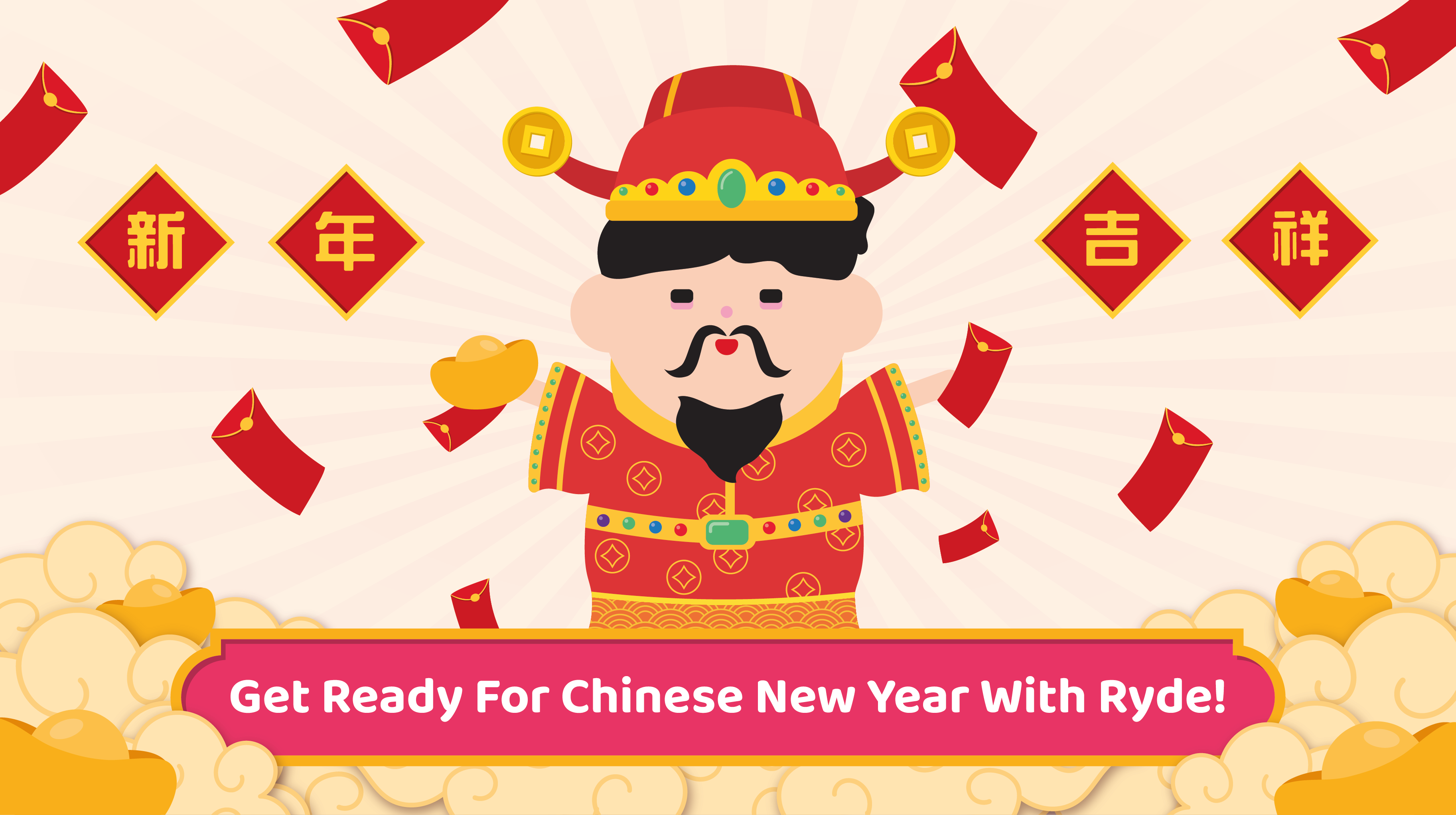 It is that time of year again when everyone in the family gets together to celebrate! As with any other culture's holiday, there are a set of traditions that go along with it. For Chinese New Year, most of these traditions revolve around warding off bad luck and welcoming goodness, health, and wealth for the year ahead. Think you know all the key traditions? Read on to find out if you missed any.

Here are some of the most popular Chinese New Year traditions and why we do them:
Photo by Cera on Unsplash
1. Reunion Dinner
Starting off with an activity that happens before we welcome the new lunar year – the Reunion Dinner. This is a significant annual meal where family members gather together on Chinese New Year's Eve and share a hearty feast to conclude the year. Most reunion dinners are presented with a whole chicken to symbolise togetherness and prosperity, and a whole fish to symbolise abundance (年年有余; nián nián yǒu yú), among many other auspicious dishes. In Singapore, a hearty steamboat is also a popular option.
Still gathering ingredients for your reunion dinner? We have an exclusive deal for you! This Chinese New Year, Ryde is partnering with FairPrice to bring you extra savings. Get $10 off with a minimum spend of $59 at FairPrice online or on the FairPrice mobile app with the promo code 'RFPNEW'. Do note that this promotion is for new FairPrice online users only.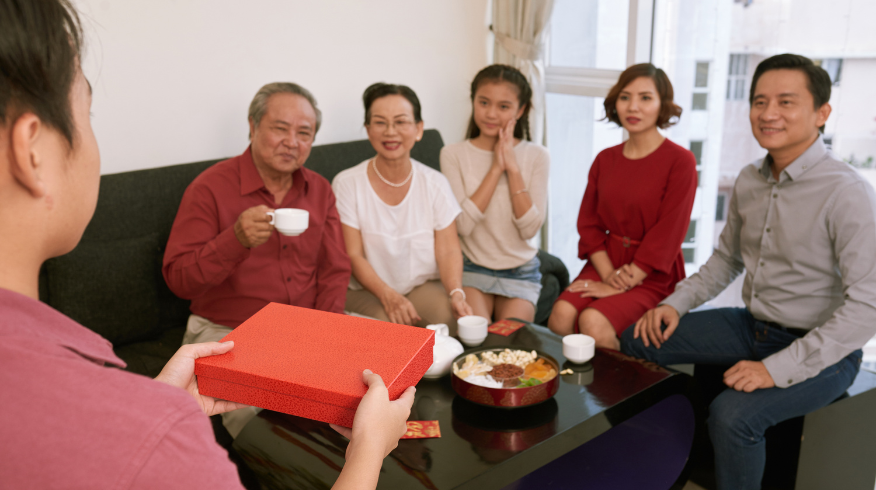 2. Chinese New Year visiting
Most know that the first 15 days of the Chinese New Year is a period for visiting (拜年; bài nián) families and friends. However, this tradition comes with its set of customs too. For example, the most senior members of the family should always be paid a visit first. If you are welcoming guests into your home, sweet treats should be prepared for your guests as they signify a sweet year ahead. As a visitor, a pair of mandarin oranges should also be brought along to express good fortune.
Following these customs is stressful enough, travel with ease and convenience this season by booking a trip with Ryde for your visitations! As a Ryde+ member, you can even rack up unlimited cashback with every visit you make. Learn more here.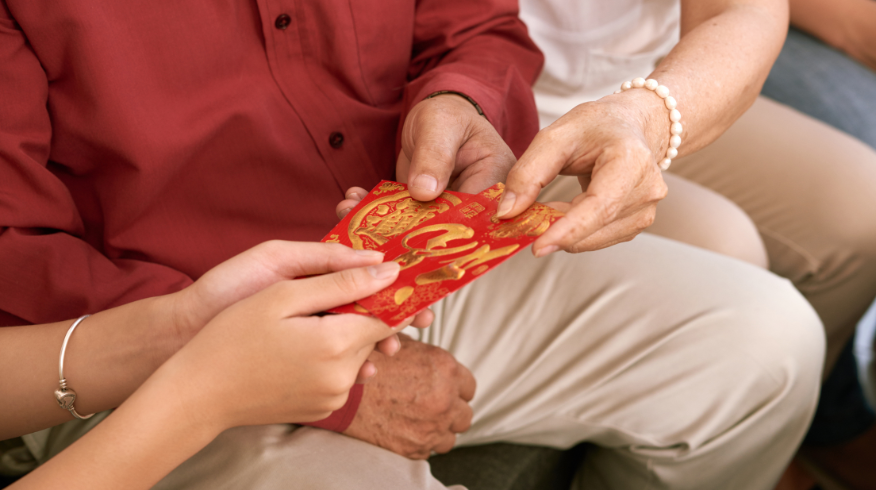 3. Red packets
Another popular tradition during the Spring festival is giving red envelopes filled with money to loved ones and younger members of the family. The amount of money inside symbolises good fortune for the recipient. The number "8" (八; bā) is a common denominator for the amount of money given as "8" (八; bā) sounds like the 发 (fā) in 发财 (fā cái), the Chinese word for "get rich". The red paper used for the red packets is also symbolic as red is believed to be a lucky colour. It is no surprise that this tradition has carried on for so many years.
Maximise your 发财 (fā cái) this year, try your hand at investing your red packet money with Moomoo to create good fortune all year round! For a limited time only, you can get $80 RydeCoins when you sign up! Begin your investing journey here.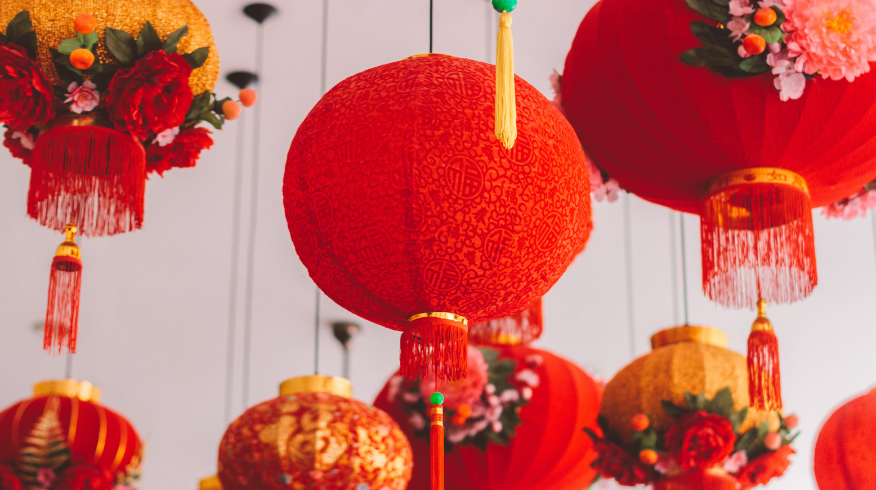 Photo by Tong Su on Unsplash.
4. Chinese New Year decorations
Common Chinese New Year decorations typically range from red paper with auspicious Chinese words, to lanterns and firecrackers are usually put up around the house. A pair of Chinese phrases are usually pasted at either sides of a doorway with wishes like 年年有鱼 (nián nián yǒu yú, meaning "abundance year after year") and 恭喜发财 (gōng xǐ fā cái, meaning "wishing you prosperity").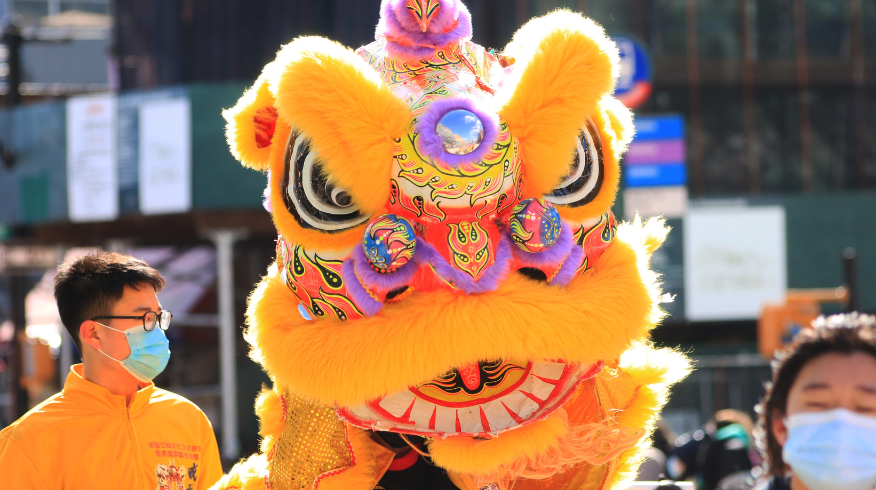 Photo by Tong Su on Unsplash.
5. Lion Dance
This eye-catching performance is believed to bring good luck to everyone, coupled with loud music and a noisy atmosphere to ward off evil entities. According to a Chinese legend, a terrible spirit 'Nian' who is afraid of bright lights, the colour red, and loud noises will be scared off by these performances.
We hope that the recap has been useful for you. Ryde wishes you a Happy Chinese New Year filled with health and prosperity!