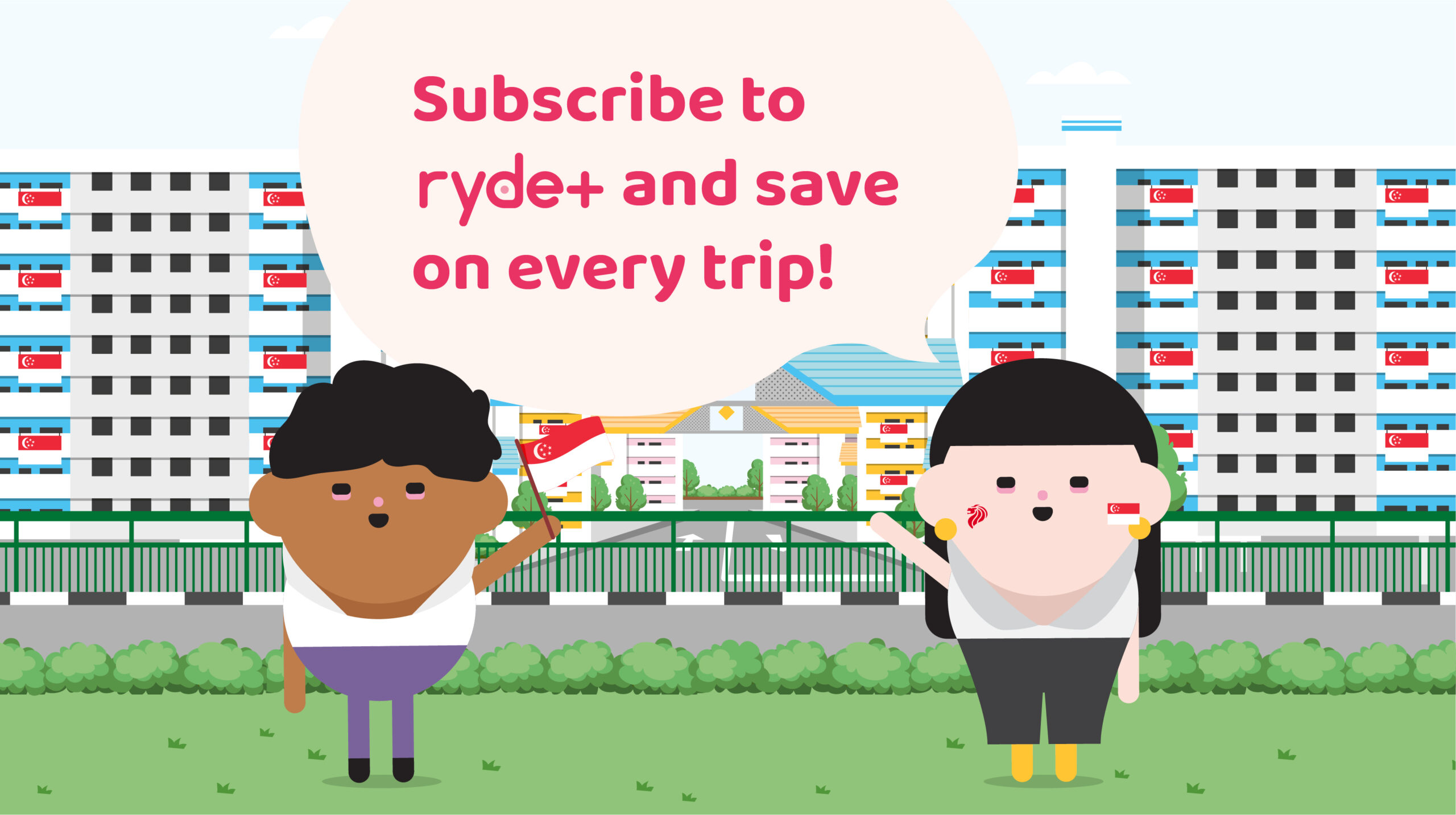 Ryde revolutionises the way people and goods are transported from point to point. Ryde is a mobility and delivery platform that offering various service types to meet all your transportation needs at competitive prices. It is the go-to choice for many commuters in Singapore. To save on every trip and enhance your lifestyle, Ryde+ is a value subscription plan that helps you unlock a world of discounts and cashback!
Ryde+ subscribers enjoy the following benefits:
Priority matching: Always in a rush? Ryde+ trips are placed as higher priority with our driver-partners; get matched quicker.
Exclusive cashback: Get fixed cashback on your trips + stackable 12% unlimited cashback on selected trips.
Lifestyle perks: Get access to lifestyle discounts and deals from many local and international brands this month!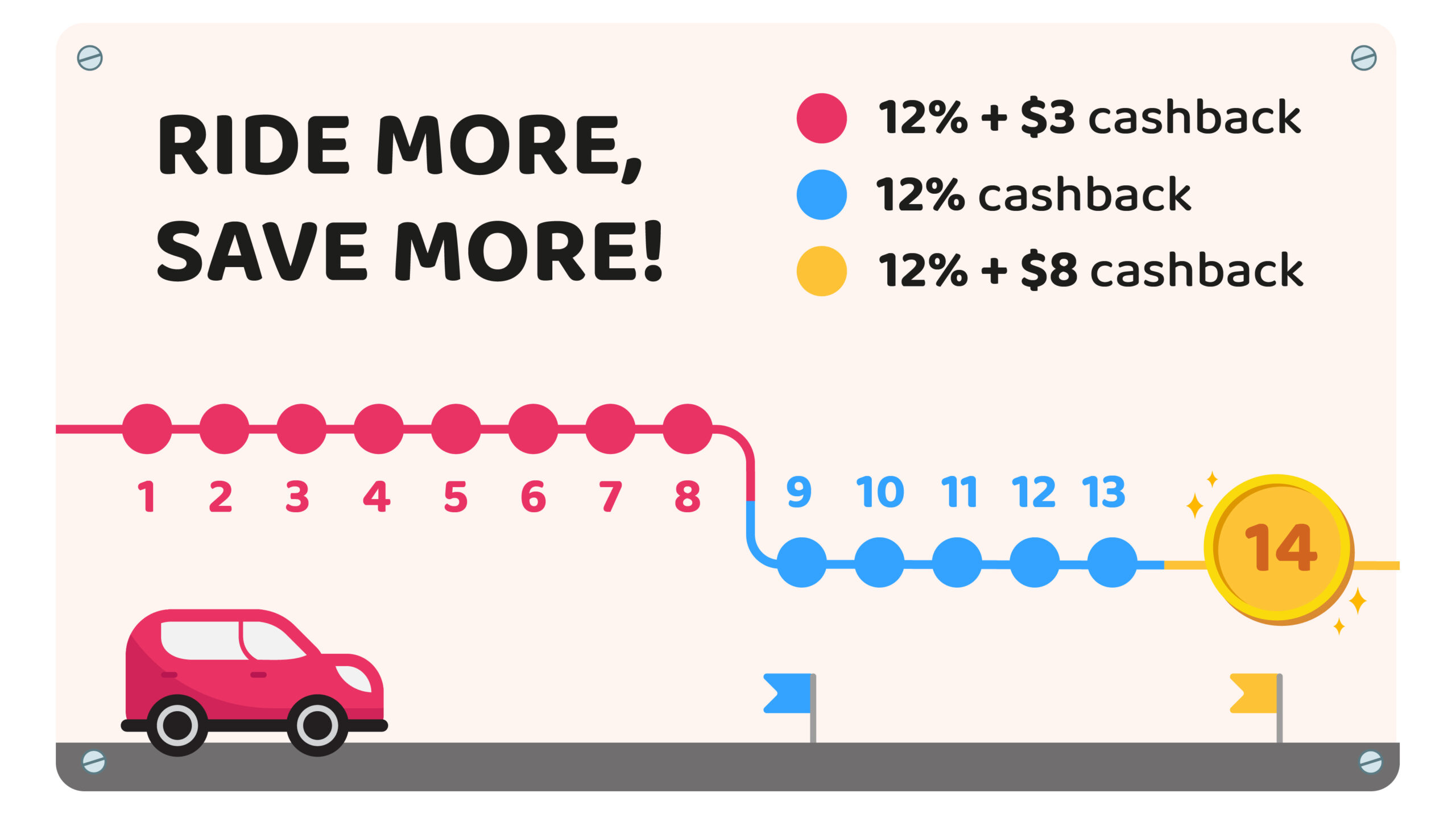 You'll get $3 cashback in RydeCoins on each of the first 8 trips and $8 cashback in RydeCoins on the 14th trip, ALL trip types are eligible except RydeTAXI.
In addition, the following Ryde services will be eligible for unlimited, stackable 12% cashback with no minimum fare required!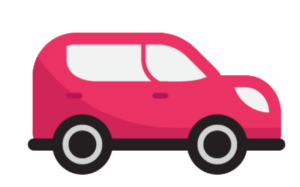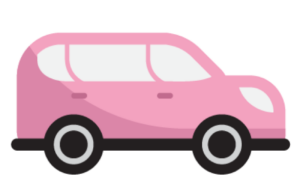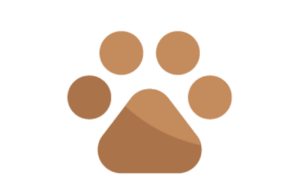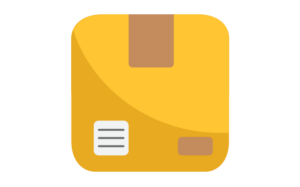 Is Ryde+ the best deal for you? 
If you take 4 RydeX rides during your active monthly subscription plan, and each of your rides are $20, you will enjoy ($3 * 4) + (12% * $20 * 4) = $21.60. 
This subscription is perfect for riders who take more than 3 rides with us in a month,  as the cashback you would have earned is more than the cost of a Ryde+ subscription!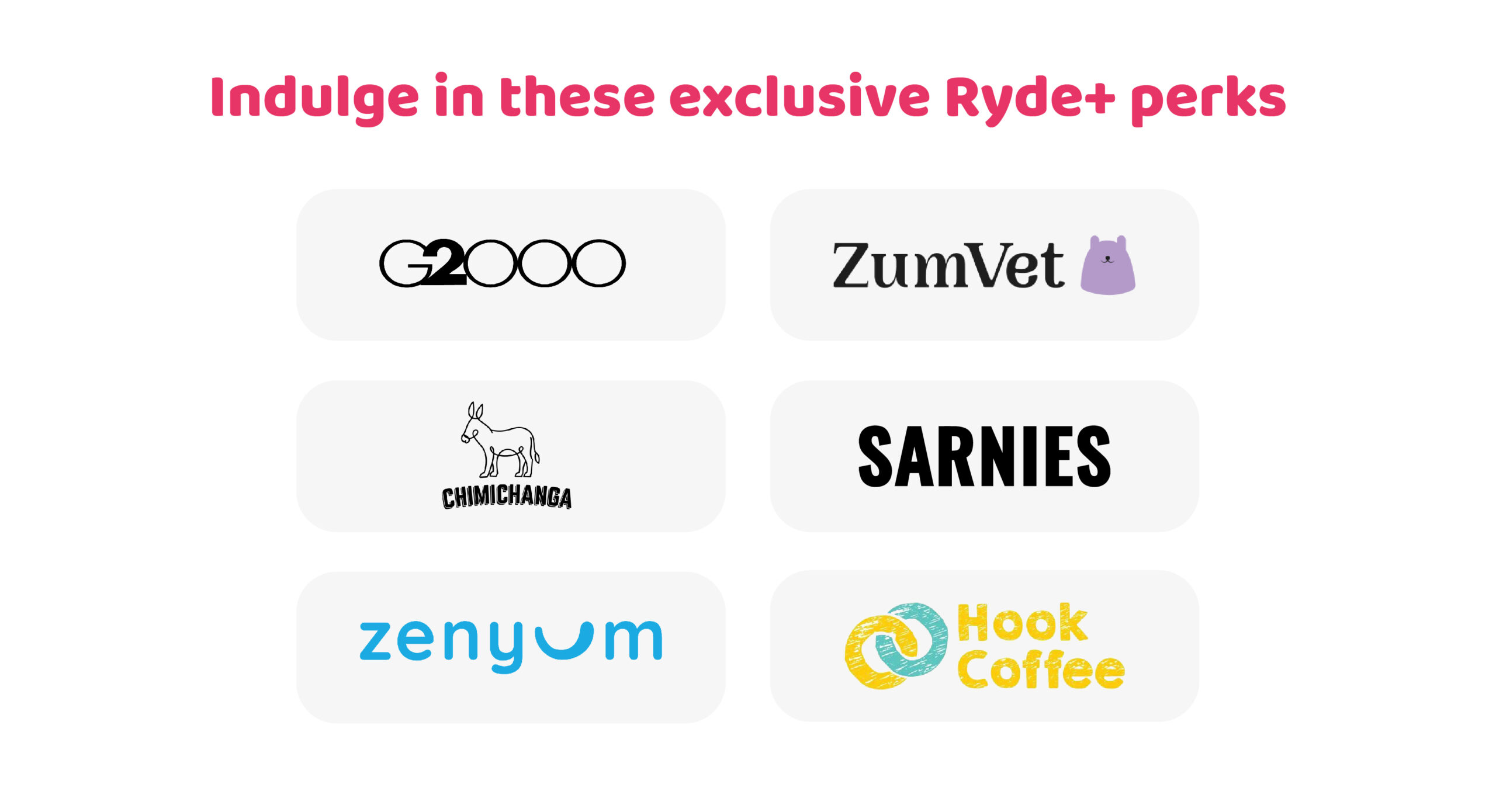 We're constantly growing our catalogue of lifestyle perks for our valued Ryde+ members! The full list of deals and redemption details can be found on the Ryde+ subscription page under "Additional Perks" on the Ryde app. For the month of August, here are some of our new and featured lifestyle perks partners.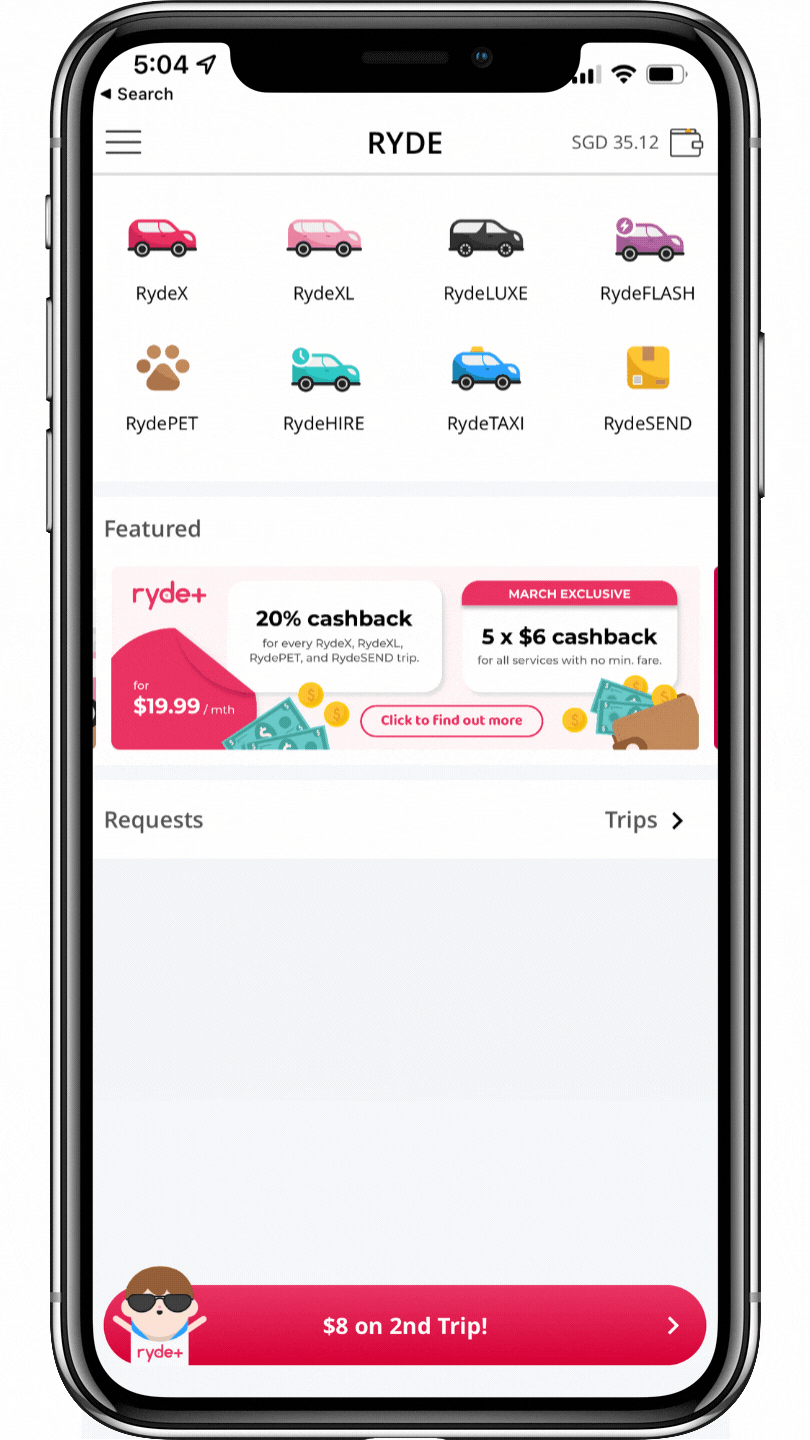 How do I subscribe to Ryde+?
To subscribe to Ryde+, follow these 3 simple steps:
Step 1: Click on the '≡' button and select 'Ryde+' or click on the Ryde+ banner in the homepage.

Step 2: Click "Subscribe Now".

Step 3: Input the additional details, select your payment method and confirm your subscription!
Cancellation rate ≤ 17.5%
In order to opt in, riders must fulfil a minimum criteria set, based on their ratings and cancellation ratings. This is to foster a respectable, like-minded and safe Ryde community.

Should your ratings drop below the required threshold, you may lose the eligibility to RydeCoins Cashback bonuses. Take more rides to increase your ratings and your benefits will be reactivated.
Ryde+ subscriptions are renewed monthly on a rolling basis. If you would like to cancel the subscription, you are required to do so 1 day before the end of your subscription cycle.
Cancelling your subscription is simple and can happen any time before your next billing date. However, we would like to highlight that to renew your subscription after canceling, you will need to fulfil the cancellation rate and rider rating criteria before you are able to opt in on the subscription again.
Frequently Asked Questions
Your ratings may have dropped during your subscription cycle and thus, making you lose the eligibility to Cashback bonuses. By ensuring Ryde+ is only available to riders with positive ratings, we continue to foster a respectable, like-minded and safe Ryde community. Take more rides to increase your ratings and you will get the benefits again.
Cashback bonuses will only apply for trips paid using your credit or debit card. Once the trip is completed, and if all criteria stated are fulfilled, the 12% cashback will be credited to your Ryde wallet in the form of RydeCoins. Riders who use RydeCoins as their payment type will not be eligible for the cashback bonuses listed under Ryde+.

Criteria for 12% cashback for Ryde+ members:
RydeX, RydeXL, RydePET and RydeSEND trips
Trips paid with debit or credit card
Cancellation rate ≤ 17.5%
Rider's Rating ≥ 4.8
No private requests for trips
Riders must have Cancellation rate ≤ 17.5% and Rider's Rating ≥ 4.80 before they can opt in.
The Ryde+ Subscription Plan is non-transferable, non-exchangeable and non-refundable.
Ryde+ is a value subscription plan that unlocks savings across selected Ryde services for a fixed monthly fee of SGD $19.99, or a 3-month fee of SGD 49.99 (inclusive of GST).
Ryde+ can only be purchased via credit or debit card.
Your plan will be automatically renewed at the end of your billing cycle (unless it is cancelled 1 day before end of billing cycle). Charges will be deducted on the next billing date.
No notifications will be given pre-renewal, you are strongly advised to monitor your next billing date.
Ryde may supplement the current set of promotions from time-to-time with ad-hoc bonuses.
If you would like to unsubscribe from the Ryde+ membership plan, please ensure you cancel your current subscription at least 1 day before the end of your current cycle.
Cancellations will take effect on the next billing cycle.
Ryde reserves the right to make changes to your plan at any time. Users will be notified at least 1 billing cycle in advance through email and in-app notifications.
Ryde reserves the sole and absolute right to withdraw, amend and/or alter any part or the whole terms and conditions of this promotion at any time without giving any prior notice to the riders.
Ryde also reserves the sole and absolute right to disqualify or reject any riders deemed ineligible for the subscription.
Available on the latest app version only.