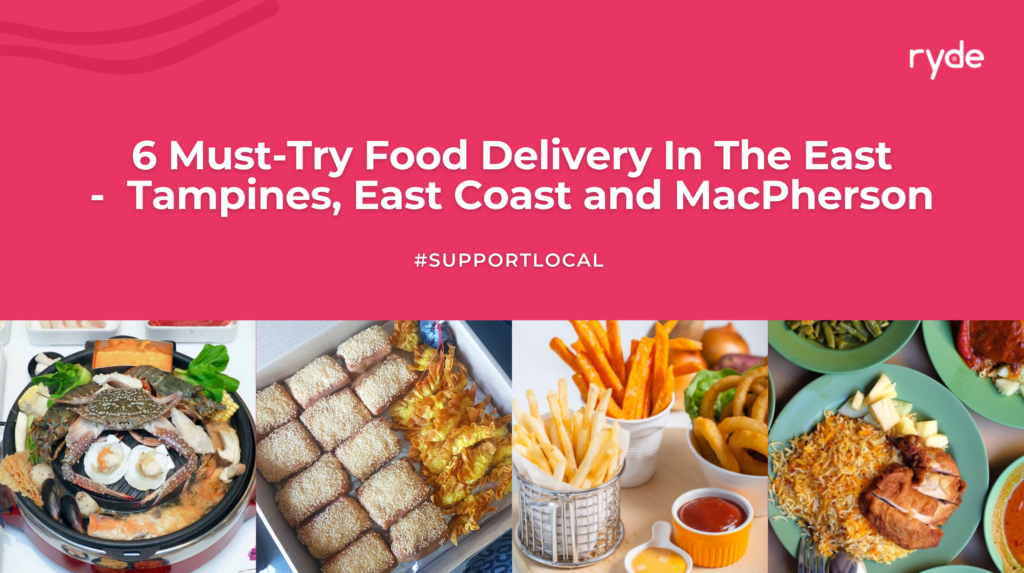 At Ryde, community and morality are the heart of what we do. In an extension to Ryde Supports Hawkers – where we supported older hawkers by buying lunch for our drivers, we want to champion our local small businesses who are facing the same challenges.
Calling all east-siders who are deciding on what to eat for the day but have no idea what to pick from the seemingly endless options, we have put together a list of local F&B businesses – from Thai cuisine, Zi Char to Cafe-style brunch food for you to choose from. Support 0% F&B commission by ordering directly from these merchants.
1. Aroy Mak Mookata
Aroy Mak Mookata at MacPherson Road is said to be the most value for money dinner mookata buffet for the quality and atmosphere. Their signature is the Chiang Rai style marinated pork and chicken sliced meats. Aroy Mak also offers non-MSG soup stock and authentic traditional homemade Thai chilli sauces.

They currently have a Mookata bundle set promotion that includes a brand new electric BBQ steamboat pot (yes, you saw that right), Mookata set meal for 2 to 4 pax, pork broth soup, 2 servings of Thai Chilli as well as 2 servings of Thai Milk Tea at $70 (U.P. $89.70).

Self pick up is recommended but they also offer island delivery. You may also enjoy 10% off on your next purchase of Mookata Set Meal. Please note that the 2 free Thai milk tea is only available for self pick up orders.
Socials: Facebook | Instagram
How To Order: Order via their website here
Try RydeSEND today!

What is RydeSEND?
RydeSEND is an on-demand point to point delivery service for both business and personal delivery needs. Users can make a RydeSEND booking and have their items picked up and sent to an allocated receiver within 50 minutes for 1 location. Users can also add up to 3 different destinations in a single trip with differing delivery windows. Delivery fees are calculated based on distance and are subject to surging from high demand.