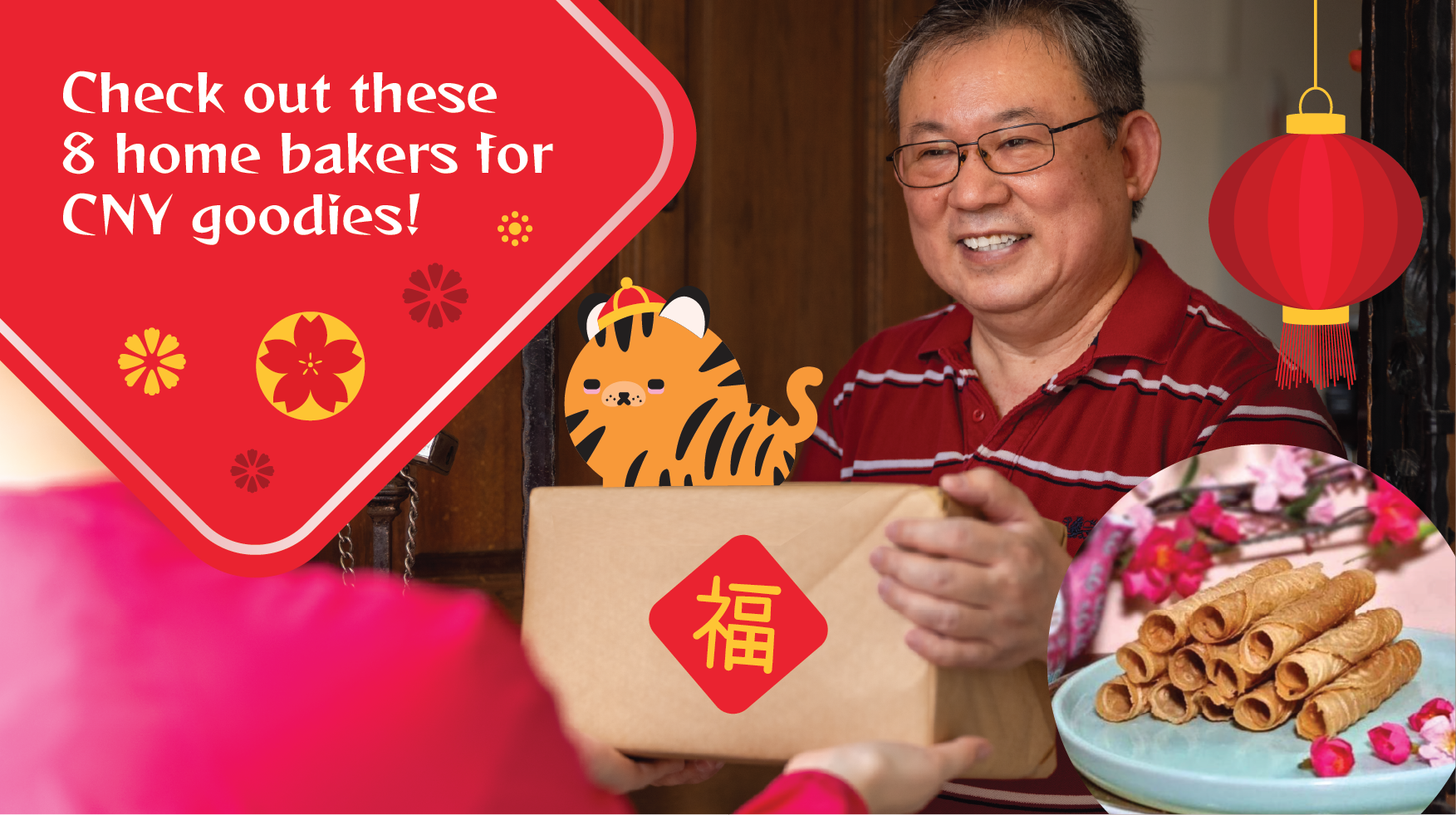 There's no better time to kickstart your Chinese New Year (CNY) snack stockpile than now! Impress your guests (or just yourself) when you place your orders with these home bakeries with seriously addictive treats. Place your orders soon before you lose out on the opportunity to purchase them!
To support budding home bakers and to help you up your CNY goodies game, we've compiled this list of 8 home bakeries that offer mouth-watering and irresistible treats! Just to convince you further, we'd like to reassure you that this is not a paid listing nor partnership – just our genuine recommendations!

Once you're ready to order, remember to use RydeSEND to deliver your snacks in under an hour. Get $10 cashback on your 3rd Ryde trip from now until 30th Jan 2022. Terms apply.
1. Jenny Homebakes
Still pretty fresh to the Instagram scene, and the first on our list, is Jenny Homebakes. From green pea cookies to fried arrowhead chips, they offer a variety of Chinese New Year goodies that are sure to whet your appetite!

Psst… they offer free delivery to Punggol & Sengkang too!
How To Order: DM through Instagram
Delivery Charges: Free delivery to Punggol & Sengkang, all other locations are $10 delivery charge or free delivery with orders $70 and above.
Try RydeSEND today!

What is RydeSEND?
RydeSEND is an on-demand point-to-point delivery service for both business and personal delivery needs. Users can make a RydeSEND booking and have their items picked up and sent to their recipient within 50 minutes for the first destination. Users can add up to 3 different destinations in a single trip with differing delivery windows. Delivery fees are calculated based on distance and are subject to surges from high demand.